The complete training, analytic, and planification solution for everyone
Athletes, Coaches or Clubs around the globe use Planif to offload daily complexities so they can focus on their goals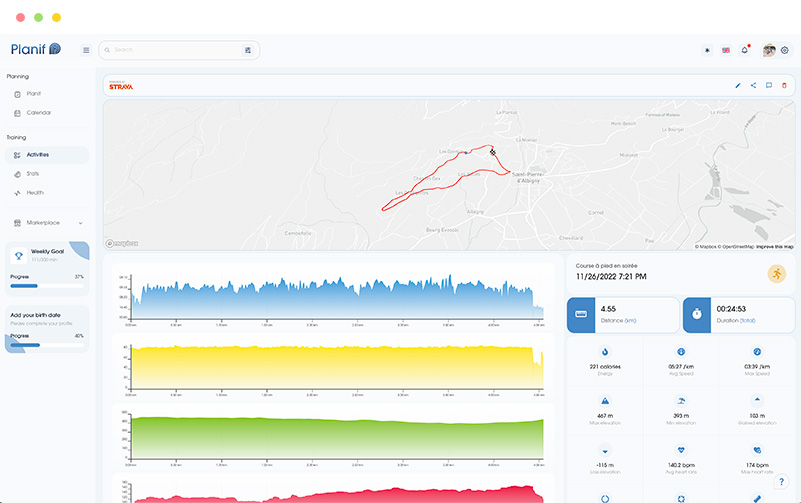 Planif provides more than just the tooling for your training. As a training partner, we do it for you:
b

Plan trainings and races and aim for performance



Analyse your training sessions, laps, speed, power and GPS trace



Track your health and stay alert to any change


Keep track of all your performances and PR



Simplify your organisation with our Intelligent Planner



Access all the features with your smartphone
« Simplicity is the ultimate sophistication »
To help you reach your goals and fulfill our purpose, we need to offer quality training to everyone. Making Planif the easiest training platform to use while using the most-advanced technologies.
Because training is hard enough, we simplified the rest for you.
Speed up your training management and focus on your efforts.
Designed by athletes, for everyone. We know your needs and this platform was created to answer them. Planif professionalizes and simplifies your training management. Reinvent your training manner and leave nothing to chance.